Potenzo is the small pottery where I make homeware by hand and with a lot of love: colorful cups, edgy planters and pots and much more. I love to make things that can make people smile in their day-to-day life and that's why I love to experiment with new techniques and materials, to make things that are just a little different and unique. To me, ceramics is the ideal medium to achieve this: clay is a very versatile material with endless possibilities for anything I can think of creatively. By combining this with the use of age-old artisanal techniques I can produce a durable product.
– Janneke
My name is Janneke Heeres and I am the maker behind Potenzo. In my own studio in Utrecht (at Vechtclub Keiland) I make everything that can be found at Potenzo. After getting a degree in art history and working in a museum for a period of time, I concluded that I was more passionate about making things than about just describing them. By working with clay I was able to combine my love for contemporary design and craftsmanship. And, not entirely coincidentally, my grandparents used to run a pottery in Maarssen, called De Schuur. There are a lot of stories in my family are about their trips to fairs in their 2CV van.
In 2019 I graduated from the three-year program of the Nederlandse Keramiekopleiding, which has a focus on artisanal techniques and craftsmanship. Since then I'm working as a self-employed potter, making my own ceramics. I love making sturdy pots, with organic lines. I also try to have natural colors in my glazes: a deep blue, mossy green or snow white. This all comes together in my Arctica series.
In my spare time I love spending time with my husband Remco and our young son Jonas. I also love hiking in nature, bike rides, photography, board games and movies. And aside from making pots, I also love using them in the kitch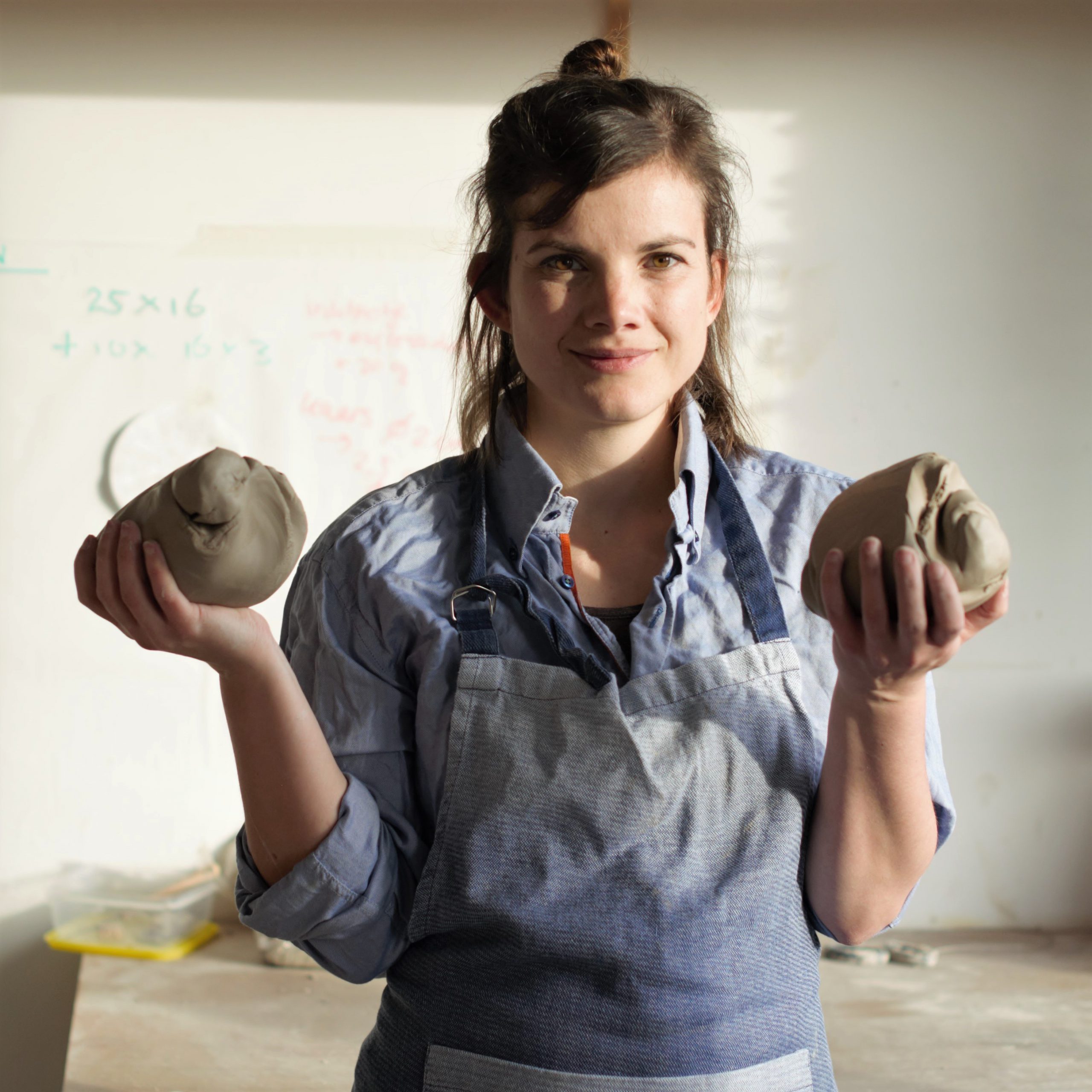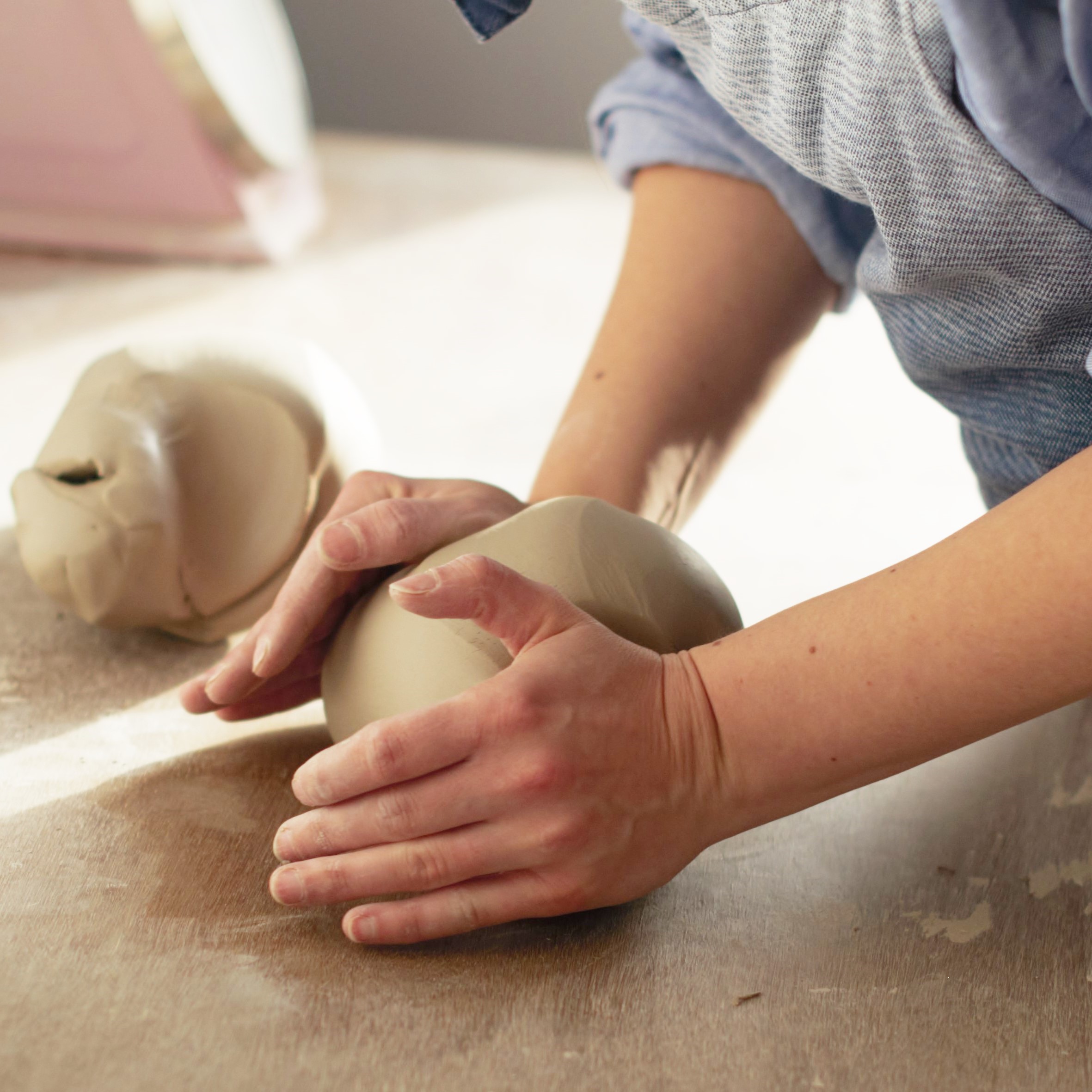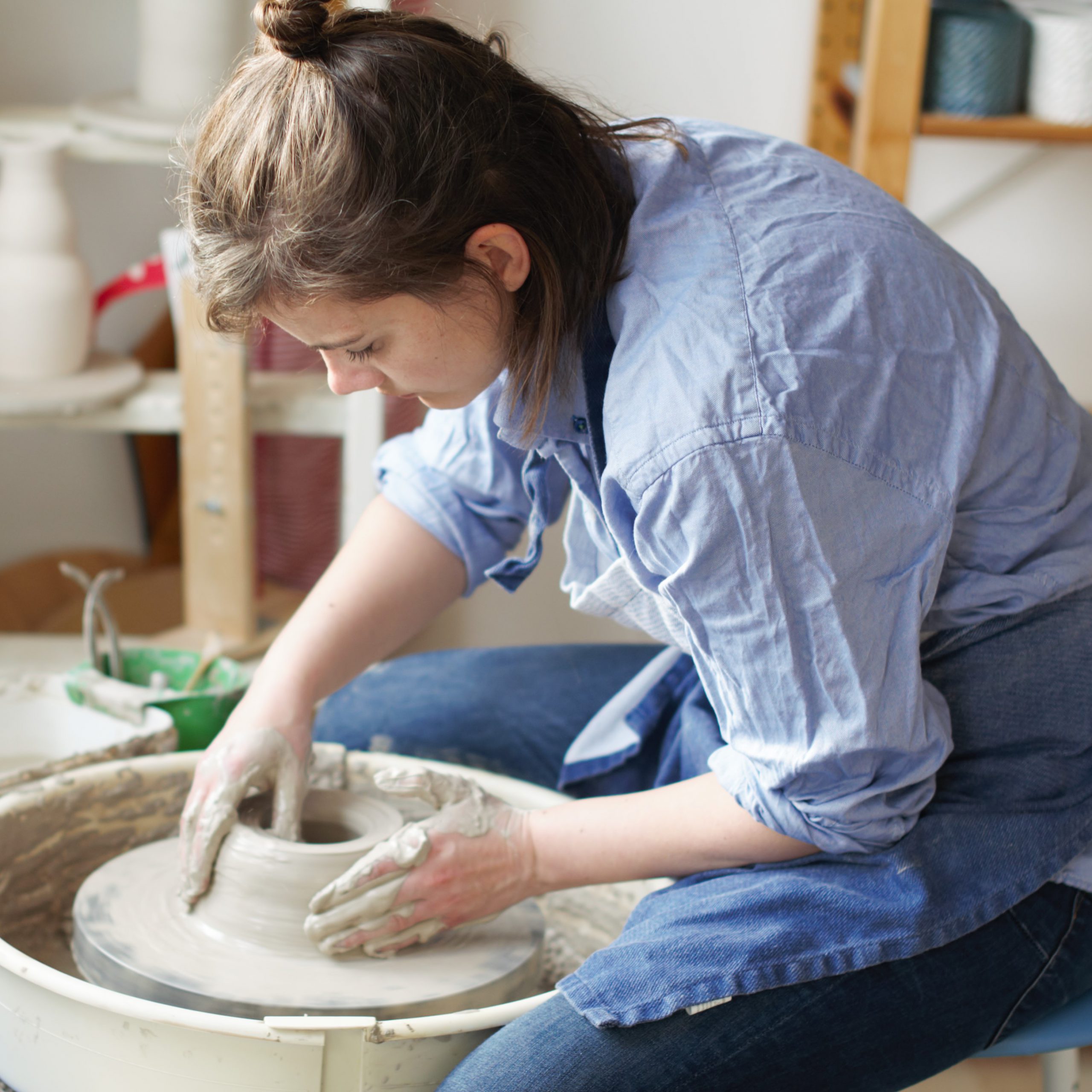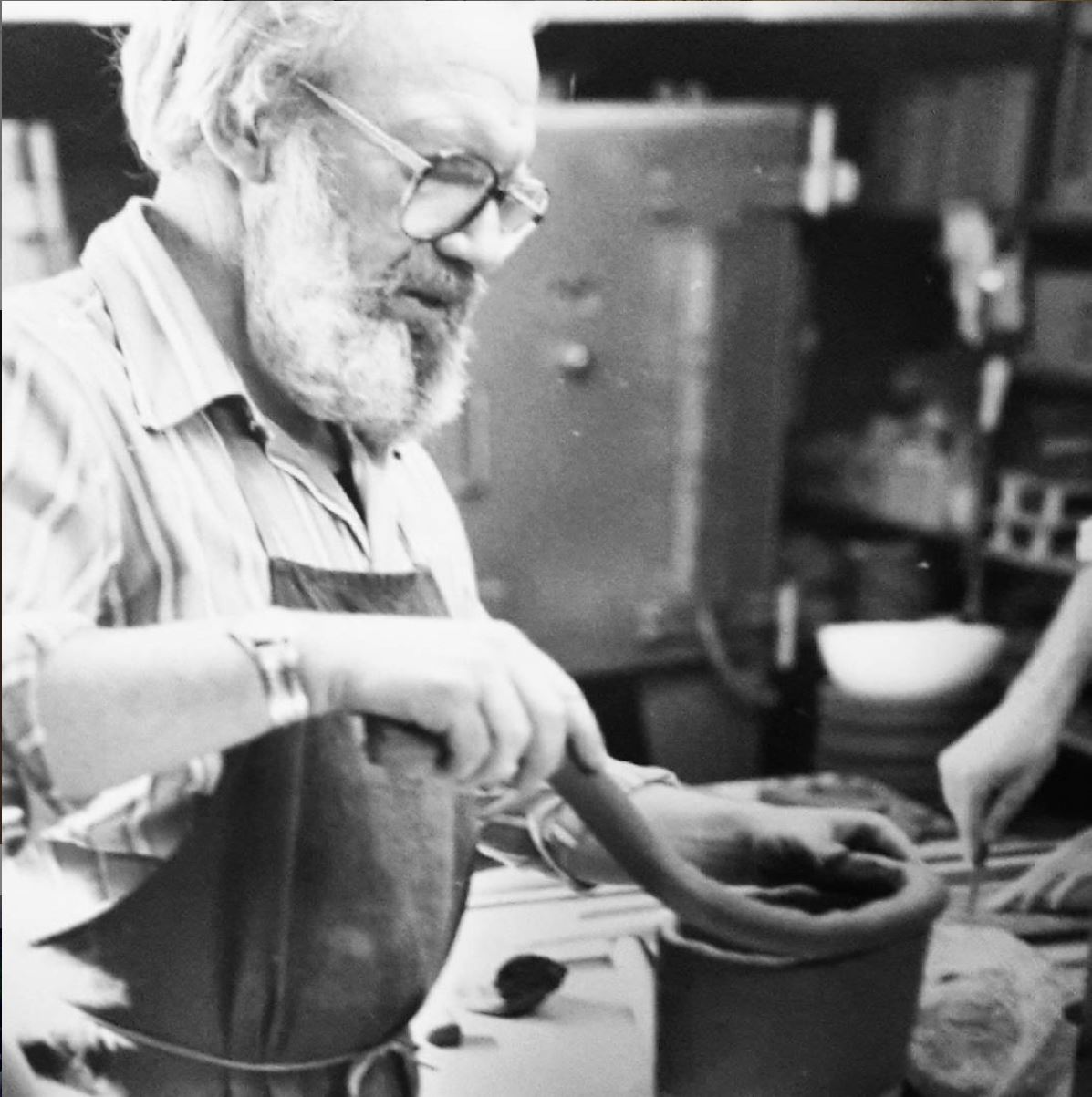 pottery 'de schuur'
my grandfather at work